Lenovo Tablet Repairing Service Center in Delhi
If your Lenovo device suddenly comes across a minor error, you don't have to start panicking unnecessarily. Most of the faults are minor and can be easily repaired. But at times, the problem is major and needs professional help. In such cases, you cannot blindly give your Lenovo device in the hands of beginners.
At our Toughees Telecom lenovo tab service center in delhi ncr, we have a team of professionals who have the expertise to resolve or fix any kind of lenovo tab problem on the spot. Depending on the severity of the problem, the technician tries to repair the problem in front of the customer.
Our team of professionals is confident of their work. If any customer asks us to open their system in front of them, we do so to provide the comfort zone of their choice.
We stock components for all major Smartphone and Tablet manufacturers enabling us to provide the fastest turnaround time for all major repairs. We utilize grade A Original Equipment Manufacturer (OEM) parts so that you know you're getting the best quality repair with the best parts and back our repair services with a good warranty on all parts and workmanship. Our professional technicians have a reputation for customer service – and the experience to bring your tablet back to life. We also provide services like Apple ipad repair in delhi, Ipad service center in delhi, blackberry playbook repair delhi, blackberry playbook service center in delhi, Samsung galaxy tab repair in delhi, Samsung galaxy tab service center in delh.
Lenovo is a Chinese multinational computer technology company and it manufactures personal computers, tablets computers, smartphones, workstations, servers, smart televisions etc. Lenovo has come up with a variety of ranges in its product line and has gained popularity in the market. If you are looking for a Lenovo Tablet service & repair centre then check above map and below mention contact details with phone number.
Lenovo authorized  Toughees Telecom Tablet service centre provides 100% best service and warranty with on time repair guarantee.Toughees Telecom centre in delhi has well trained technicians and are 100% professional in their work.
Toughees telecom offers professional, high-quality laptop repairing in delhi ncr, Tablet repairing services in delhi ncr, Smartphone repairing in delhi ncr at competitive pricing in Delhi ncr. Our services include, but are not limited to, laptop/phablet/tablet/ mobile service or repair & then delivered within the comfort of your residential or business location in Delhi. we can assure you of prompt and economical service in laptop & mobile repair services. Give us a call, and we would pick up – repair- deliver your broken or not functioning laptop or mobile or tablet.
What can Toughees Telecom do for you?
Certainly,our Lenovo  Tablets service center is pretty optimistic we can help.Any kind of problem you run into with your Lenovo TAblets hardware or software.We offer a diagnostic of your device with similar benefits as our other services.
FASTEST REPAIR PROCESS
The qualified technicians at Toughees Telecom perform a quick repair of your valuable Lenovo gadget, so you can get back to your daily routine in no time.
GOOD  WARRANTY
We offer a good   warranty on all our repaired Lenovo devices as per the component and for the cases to case basis. If you face any problem with the device we will fix it without any charge.
CONVENIENT DOORSTEP PICKUP & DROP of Lenovo devices .
Toughees Telecom offers a Selective pick and Drop facility for customers who are not able to visit us due to corona time guidelines/ senior citizens/ busy working at home / busy with household chores / physically handicap/ or any valid reason . It's as easy as 1-2-3! Just call and schedule and we will ensure that we are able to do everything in good Turnaround time.
FREE DIAGNOSTICS
We don't charge even a single penny when performing a diagnosis of your cracked or broken Lenovo device.
There are apparently many Lenovo repair centers in Delhi Ncr, but there are some reasons that why you must choose Toughees Telecom above all, that includes:
No matter what issue you are facing with your Lenovo, we are here to serve you. In order to address the issue with your device as fast as possible, we perform a quick diagnosis. Your device is repaired depending on the kind of issue. We will fix your Lenovo in a manner that you won't be facing any such problem with your device in future.
Common issues and repairs our technicians solves in daily basis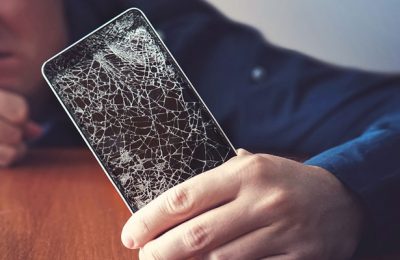 Lenovo tab screen replacement
Lenovo tab battery replacement
Lenovo tab power button replacement
Lenovo back glass replacement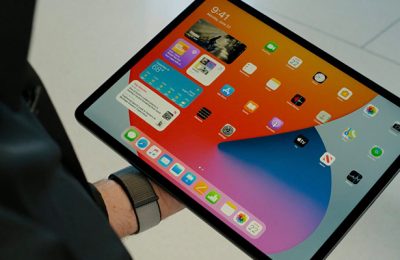 Lenovo tab software issue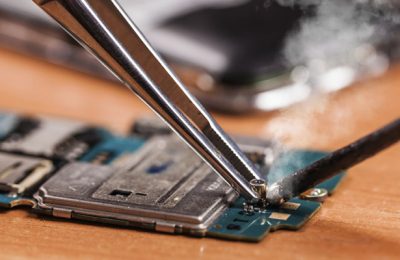 Lenovo tab Mother board repair
You are most welcome to get a hold of us even if your Tablet's issues isn't mentioned in the above list – we are an emerging shop in Delhi ncr and our goal is to win customers' confidence by delivering the finest solutions to the people of Delhi Ncr within the committed timelines Lenovo Tablet's Repair Delhi Ncr.
Quick Contact for Lenovo Tablet Repairing in Delhi Ncr
DO YOU PROVIDE SERVICE FOR THE LATEST MODELS OF Lenovo?
Yes we provide service for all latest Lenovo models. We also provide doorstep service to all corporate sectors of Delhi Ncr.
DO YOU HAVE ANY BRANCHES ?
We do not have any branches except as mentioned in the contact us page , Be aware of our imitation . Every nook and corner has Lenovo repair experts and in our trade we receive feedback of misrepresentation on which we act very promptly and report , our brand name "Toughees Telecom " is patent reserved; any misuse will imply legal action.
Service for Special customers
We have visiting as well reference customers of high esteem Bureaucrats/ Politicians/ Ex serviceman/ EXpats . we  understand their need for an instant time bound repair solution. Mostly their Lenovo Tablet's repair are done in exclusive time and in shortest timeline as of their time need and with all need precautions of data security , we only allow their visiting officer or themselves  to be part of our repair table as to be very assured on their confidentiality matters ,  we have been highly acknowledged and recommended for our special attention with these customers.
I am a visiting foreigner.
Welcome to INDIA , we understand your need for Lenovo repair and your time limitation , your language understanding at Toughees telecom. We have all visiting customers recommended from embassies ,Travel house and google search. We understand your Lenovo repair needs, as well if you need Lenovo country unlocking support. Just call us and come !
Lenovo m10 Repairing in Delhi | Lenovo m8 Repairing in Delhi | Lenovo yoga tab Repairing in Delhi | Lenovo window tab Repairing in Delhi | Lenovo v7 tab Repairing in Delhi | Lenovo tab Repairing in Delhi