There are several touchscreen-based computers, tablets, and interactive whiteboards that are part of the Surface line, all of which run on the Windows operating system with the exception of the Surface Duo, which operates on Android. Surface devices are end-user devices that run Microsoft's Windows operating system and can be used as a desktop computers, tablets, or laptops.
There are many professionals who can assist with any problems related to the Microsoft Surface, which is one of the most convenient and portable devices. Microsoft Surface is also prone to having its screen cracked or damaged by water.
The following are some signs that may indicate that you might need to have your Microsoft Surface repaired in this blog.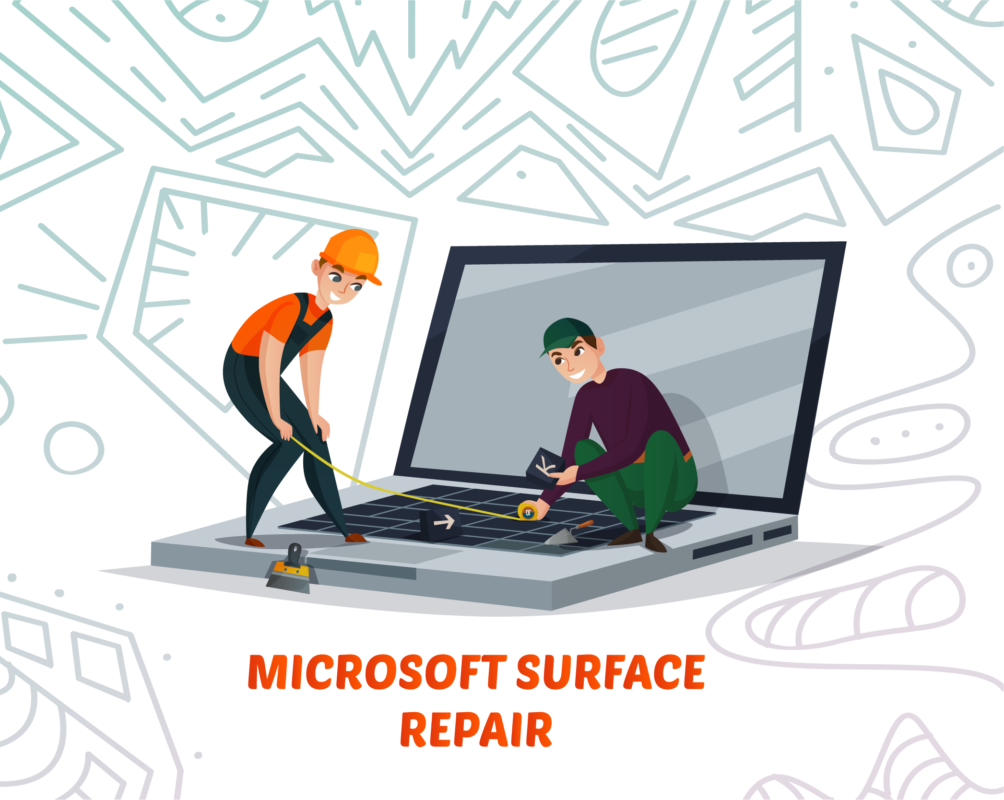 1. Unexpected freezing of your device
There may be times when your Microsoft Surface freezes without any warning at all. In some cases, you may experience this problem while watching a movie, watching a video, or browsing a website.
This problem may also occur when you are playing a game or running an application at the same time. In case the issue persists, you may wish to drain the battery or reboot the device to see if it helps. Alternatively, you can have your device repaired by a trained technician such as Toughees Telecom if you prefer this option.
2. Cracked or damaged screens
The problem is common, so professionals are recommended to handle it. If you need to repair your Microsoft Surface, make sure to take it to a store that provides Microsoft Surface repair services for you to get the job done.
If the device's screen is cracked or damaged, some people do not seem to mind using the device as long as it works. In doing so, you will only make matters worse, as you will only exacerbate the problems already present. Further, the cracks and the edges of the cracks will cause extra light to refract into your eyes as the light travels along the cracks.
3. Other devices cannot sync with Microsoft Surface
Microsoft Surface is not connected to Microsoft Surface, so if you want to prevent this, you have to act immediately. Please make sure that your device is taken to the appropriate location for the necessary corrections to be made.
4. Refusal to respond by the battery
The reason for this may be attributed to two different factors. In this case, you only need to change the old battery for a new one if there is a problem with the old battery. You may have damaged the charging port. If this is the case, it must be replaced. In either case, the service will be performed on the same day and should not take more than one hour to complete. A Microsoft Surface Repair service will replace either the battery or the charging port on your device within a matter of minutes, depending on the issue you are experiencing.
5. Strange noises from your device
There may be times when you hear strange noises coming from your Microsoft Surface, especially when you are downloading or uploading files. This may be a sign that there is a problem with your motherboard if this happens.
Also, if the device fails to respond quickly or is overheating, this sound should also cause you to raise an eyebrow. If you identify any problems with your device, it is time for you to get in touch with a service shop right away.
Key Takeaways
Now that you are aware of the signs of a faulty Microsoft Surface, make sure that you consider all of them. If you experience any of these signs, it is recommended that you seek professional assistance at the earliest opportunity. When you are looking for a mobile repair specialist in Delhi, there is no better place to turn than Toughees Telecom. Please give us a call at 7289895689 if you need more information about our services.