One of the fastest growing industries is smartphone gaming! You may think that every smartphone can be considered a gaming phone. But what if you need to optimize your performance? It's not enough to have a number of specs and stats to be able to achieve a great gaming experience.
You'll need a large display for gaming, a fast charging system, a long battery life, and a cooling system to maintain the phone's temperature.
The OnePlus 10R is the phone to choose if you want the best gaming experience on the market. Why? The OnePlus 10R is a fantastic gaming device with a stunning display and 150W charging technology.
Below are some convincing reasons why the OnePlus 10R is 'THE' gaming phone. Have a look.
Fastest charging experience ever recorded by OnePlus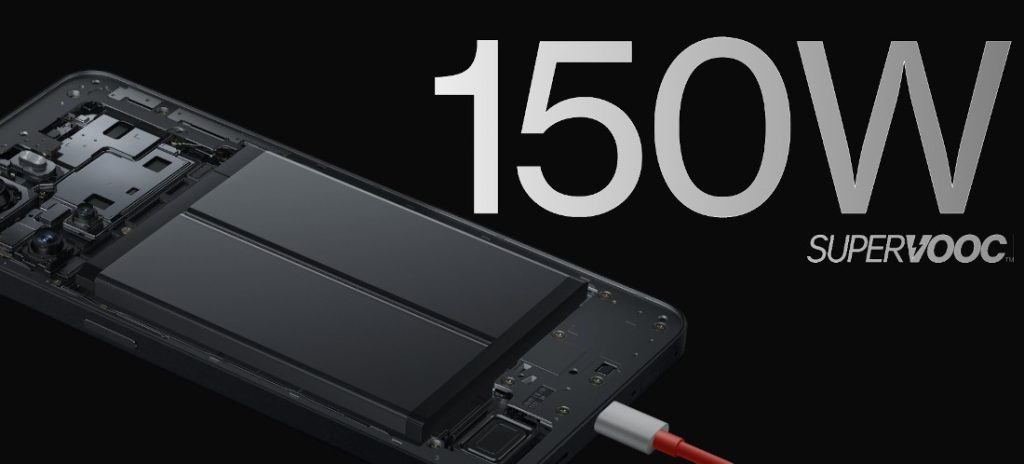 Under the hood, the OnePlus 10R has a 4500mAh lithium battery. The best thing about the OnePlus 10R is its support for 150W SUPERVOOC Endurance edition fast charging technology. This technology can charge the battery of the 10R from 1-30% in 3 minutes, and 100% in 17 mins.
There are two options for the OnePlus 10R: the 150W SUPERVOOC Endurance edition and the 80W SUPERVOOC. The OnePlus 10R smartphones with 80W SUPERVOOC have a 5,000 mAh battery. They can be charged in just 32 minutes from 1-100%.
Do you worry about safety? The Customised Smart Charging Chip is available in both the 80W SUPERVOOC Edition and 150W SUPERVOOC Endurance editions. It manages charging and ensures safety.
The company equipped the 150W SUPERVOOC Endurance edition with a feature called 'Battery Health Engine' that includes two key technologies, the Smart Battery Health Algorithm (also known as Battery Healing Technology) and the Smart Battery Health Algorithm (also known as Battery Healing Technology).
Combining these two technologies will ensure that the battery of OnePlus 10R with 150W SUPERVOOC Endurance Edition retains 80% of its original capacity even after 1,600 charges.
MediaTek Dimensity 8100 MAX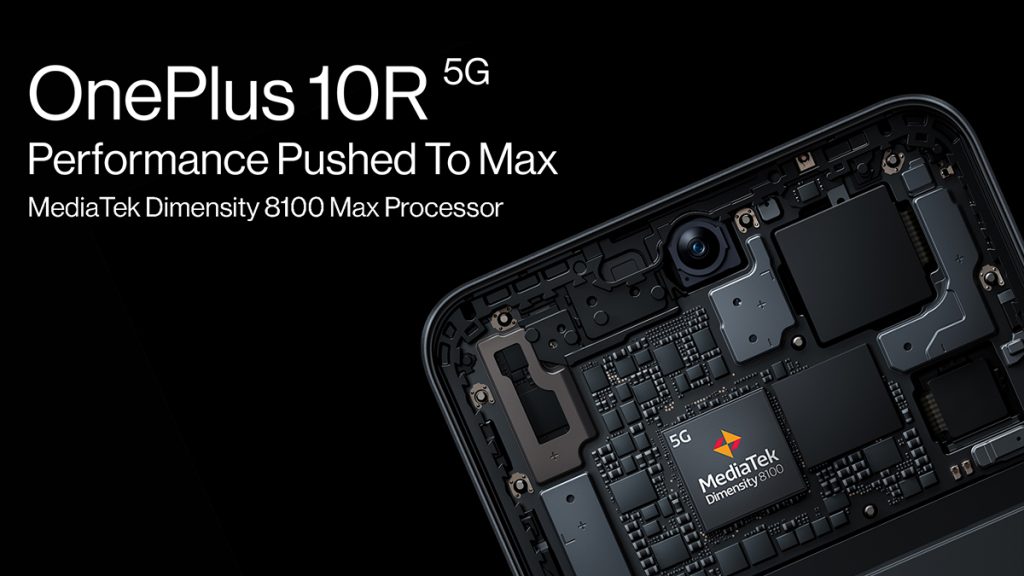 The OnePlus 10R features the 5G-ready MediaTek Dimensity8100-MAX octa core chipset. It combines the HyperBoost gaming frame stabilization engine with AI computing to provide game stability, night scene noise reduction, and AI computing.
The SoC boasts CPU speeds of up to 2.85 GHz and 11% better multi-core performance than the previous generation.
MediaTek Dimensity 8100 MAX improves gaming performance by 20% over MediaTek Dimensity8000 and 25% more power efficiency than previous MediaTek Dimensity chipsets.
The OnePlus 10R has up to 12GB LPDDR5 RAM, and up to 256GB UFS 3.1 flash storage.
HyperBoost Gaming Engine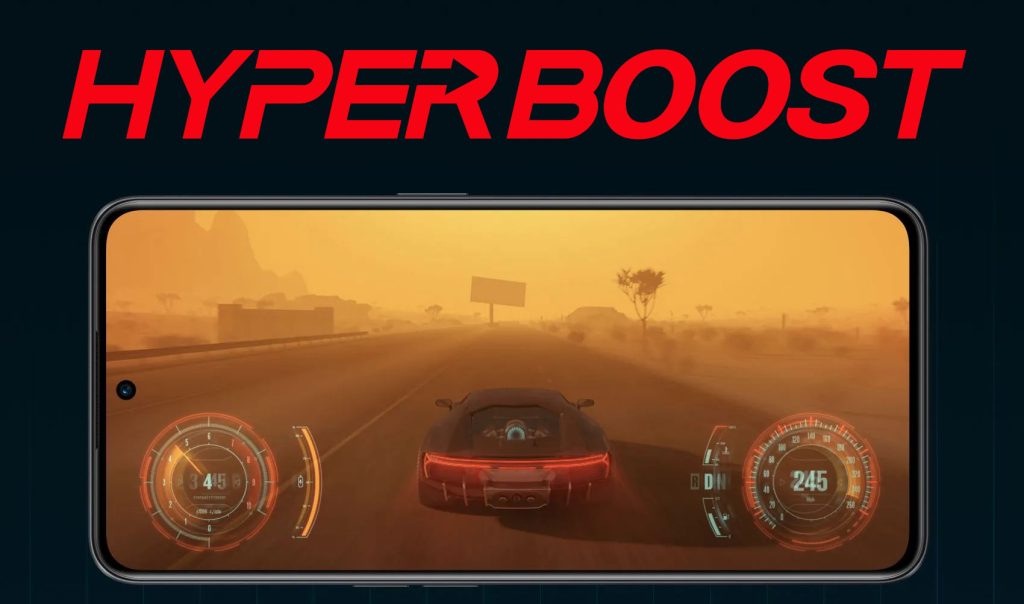 The OnePlus 10R's HyperBoost Gaming Engine allows for powerful gaming features such as General Performance Adapter (GPA), Frame Stabiliser, and which lowers frame rate fluctuations. GPA Frame Stabiliser, according to OnePlus monitors system performance in real time and leverages exclusive AI computing models. This allows for precise adjustment of CPU and GPU resources.
Passive cooling system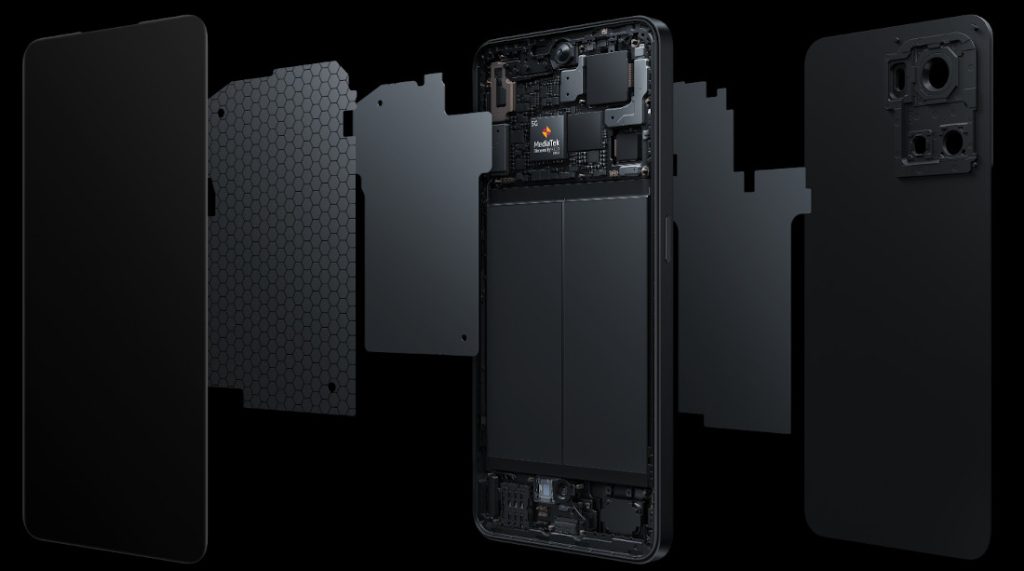 The OnePlus 10R features the largest vapor chamber of any OnePlus smartphone, measuring 4129.8 mm2. It also includes a new cooling film made with high-performance graphite or graphene technology. The cooling system of the OnePlus 10R has a total cooling area of more than 35,100 mm2.
The OnePlus 10R also features 9 antennas and the first Wi-Fi/Bluetooth fully acceleration technology. Six antennas, out of the nine, are placed around the device. This creates a 360deg closed loop system that ensures maximum stability and calls quality.
Fluid AMOLED display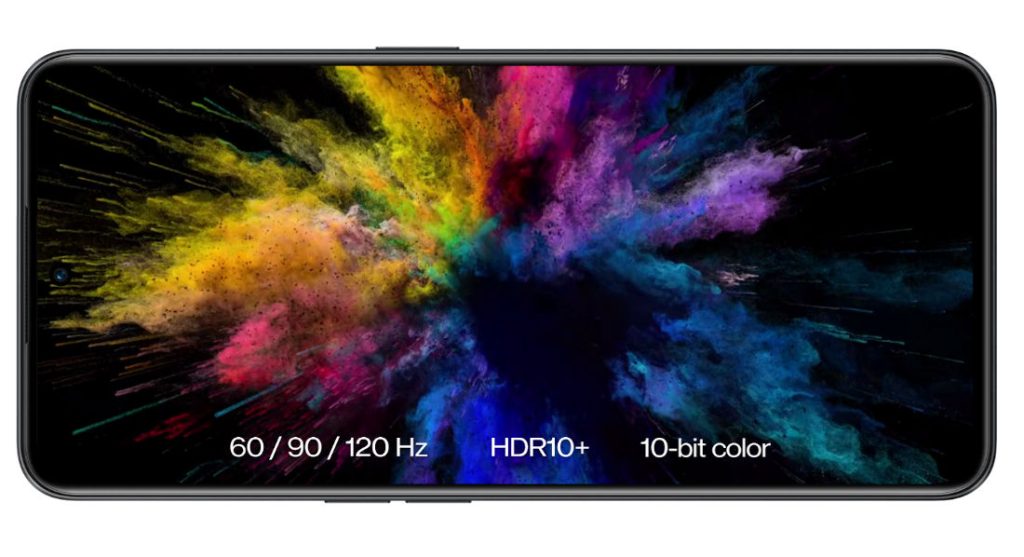 The Display is the most important part. The OnePlus 10R has a 6.7-inch FHD+ Fluid AMPLED display with a 120Hz refreshrate. Corning Gorilla Glass protects the display.
To save battery life, the device can be adjusted between 120Hz, 90Hz and 60Hz according to what content is being consumed. The display is HDR10+ certified and has a touch response rate of up 720 Hz Touch Rate.
The OnePlus 10R80W model is priced at Rs. 38,999 for the 8GB+ 128GB model and Rs. 43,999.