Despite the global coronavirus epidemic making the previous several years dull, Apple made a strong comeback in 2022 with the introduction of the new iPhone 14, the new iPhone 14 Pro, and the iPhone 14 Pro Max, in addition to the M2 MacBook Air, the 10.9″ updated iPad, and three new Apple Watch models. If a single brand is considering making a comeback for the general public after a two-year absence, that is a lot. And now that a new year has begun, everyone is eager to learn about the new products that will be available from Apple in 2023. Let us get started right now.
If we were to review everything Apple issued in 2023, we would be talking about new Macs and the January-delivered HomePod. The current line-up is as follows:
M2 Mac Mini
Mac Mini with M2 Pro
14" and 16" MacBook Pro with M2 Pro
New HomePod
The fresh MacBook comparison we conducted last week is available here. Keep tuned to learn more about what Apple has in store for 2023 and some of the recent significant announcements they have made.
Apple's Next Major Announcements
We have broken down Apple's major announcements in terms of these different products, which are mentioned above, with the assurance that we will see some of the top updates for MacBooks, iPads, iPhones, and even iWatches. As a result, you will understand what is being upgraded and what distinctive features you might find in those next devices. The year appears to be rather busy with a few new Macs, new iPads, a new iOS version, and even a few new Apple Watches.
iPhone 15 (Pro and Pro Max)
USB-C port
Let us start by discussing the topic that everyone wants to hear about, which is a brand-new iPhone. The iPhone 15 is a curiosity that Apple does not want to keep under wraps for too long after the different releases of the iPhone 14 series. The prospect of a universal USB-C charging port in place of the lightning connector is one of the things we already know about the future iPhones, which Apple is expected to introduce in September 2023.
Amplification of Dynamic Island
The Dynamic Island feature, which was made available only for the iPhone 14 Pro and iPhone 14 Pro Max models, may also get an extension. As we have previously seen from the iPhone 14 series, other design modifications may pave the road for the iPhones to become more durable, dependable, and damage-free.
Faster & Smarter Chip
In addition to these features, the Qualcomm X70 chip, which has enhanced AI capabilities and higher processing speeds, is anticipated to be included in the iPhone 15. Due to this, efficiency in terms of coverage area, signals, and latency may increase by as much as 60%.
A few rumors have even suggested using Sony's 'state-of-the-art' picture sensor, which will create photos that are richer, brighter, and clearer. The iPhone 15 Pro and iPhone 15 Pro Max versions may be the only ones with it, though.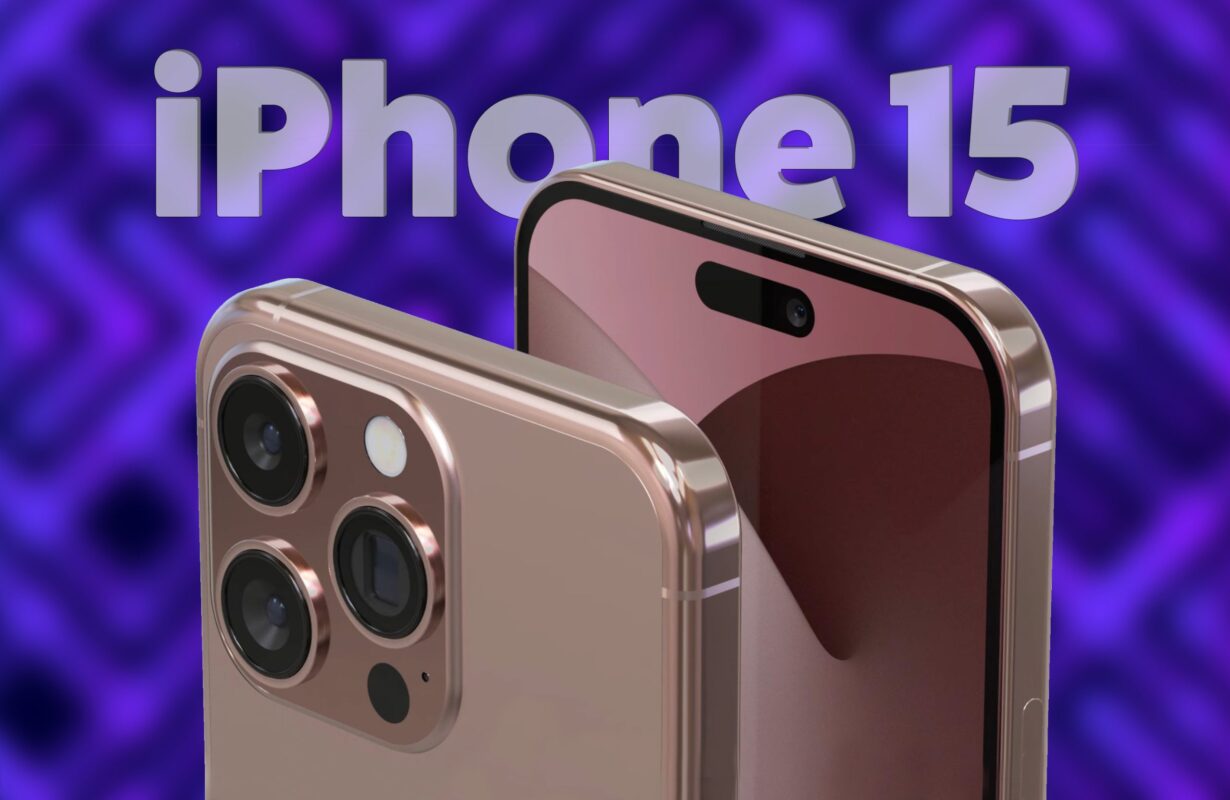 For more information visit https://tougheestelecom.in/
iPhone SE Plus
Even though it hasn't been verified, it's widely anticipated that Apple will move on with a larger and more powerful iPhone SE Plus model. This might be good news for those who still want big, brash iPhones and may still prefer the Home Button to be present. See whether they receive this upgrade in 2023.
15" MacBook Air
Next, a 15-inch MacBook Air is anticipated from Apple this year. Although many aspects are anticipated to be very comparable to the 16-inch MacBook Air, the design is anticipated to be lighter and thinner than previous Air versions.
It is anticipated that the processor will be the same Apple M2 processor with 8GB of shared memory and a 256GB SSD. After the M2 MacBook Air's successful launch, this category is anticipated.
iMac with M3 Chip
According to sources, Apple will undoubtedly introduce the new iMac with the Apple M3 CPU. It was previously reported that Apple would release a new "iMac Pro" this year, but we will have to wait and see if it will be the Pro version with the M3 CPU or something entirely different.
According to Mark Gurman, the next M3 chip will be created using the more productive 3-nanometer production technique. He anticipates the M3 chip to be released this year, mainly for the newest iMac.
Reality Pro Headset
This following 2023 addition is noteworthy since it differs slightly from the previous mentions on the list. Yes, if rumours are to be believed, Apple's Reality Pro headset, which is likely to be branded "Reality Pro," will launch in 2023. Nevertheless, what is already known about the headgear is that it will be a unique AR/VR device that transforms how people consume media, listen to music, and watch their preferred films.
It was initially anticipated to be launched as early as January 2023, but for reasons we do not understand, that was later delayed.
All-in-One Apple TV, HomePod, & FaceTime Camera
Next comes the integration of the all-in-one Apple TV, HomePod, and FaceTime Camera, one of Apple's most challenging tests in the previous eight to ten years. Although though this modification had already been discussed back in 2021, it wasn't made public until the beginning of 2023. However, it is said that Apple will ultimately release this device, which will have features like gaming, video watching, FaceTime conversations made with the HD camera, and using the box as a HomePod for general use in homes or apartments.
iOS 17
It's more common for Apple to release the iOS 17 upgrade during the current WWDC conference, which will be held in June 2023. Although no information has been provided regarding what is new or unique about the updates, it is anticipated that Apple would release them as iPadOS 17, iOS 17, macOS 14, and watchOS 10.
We will have to hold off on that for a while.
Apple Watch Series 9
Next on the list is the Apple Watch Series 9, which will soon include the Ultra features, according to Apple. There are not many known facts about the Apple Watches market, other from the possibility that a new model may debut in 2023.
Apple Silicon Mac Pro
Apple Silicon Mac Pro
The Apple Silicon Mac Pro update, which comes in last but not least, is undoubtedly the most gratifying and eye-opening in 2023.
The M2 Ultra chip with a 20-core CPU, up to 64 core GPU, and 64GB/128GB of unified memory is anticipated to be used in the upcoming Mac Pro. The M2 Extreme processor, which will provide the Mac Pro a 40-core CPU, up to 128-core GPU, and at least 128GB/256GB of unified memory, is another possibility.
These were a few of the anticipated additions to the already insane and expanding universe of Apple and their ground-breaking gadgets. In the upcoming months, we will return with a thorough analysis of the Apple iPhone 15, iPhone 15 Pro, and 15 Pro Max models.
Make sure to come back frequently because we are keeping track of all the upcoming Apple events in this guide and what to expect from each one. A number of events, including the September iPhone event, as well as a possible spring event, are anticipated for 2023.
It should be noted that the information in this guide about product launches is based on rumors and predictions, thus actual launch schedules might change.
We are South Delhi's Best Smartphone Store. We Sell Mobile, Laptop, Tablets, and Accessories of all Brands, Address: Shop #.7, Basement , Bldng Reliance Fresh Main Road, Arjun Nagar, Safdarjung Enclave, New Delhi, Delhi 110029